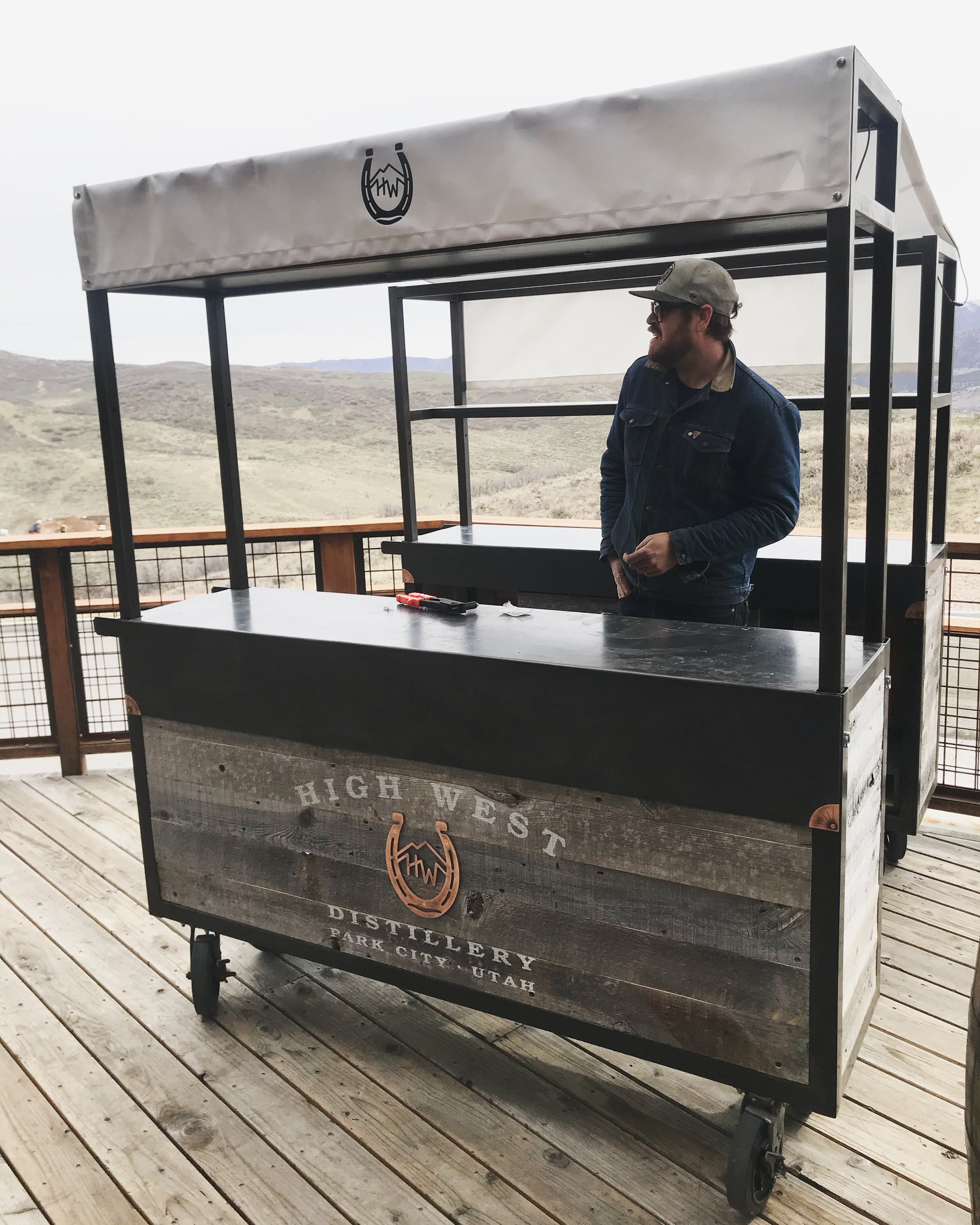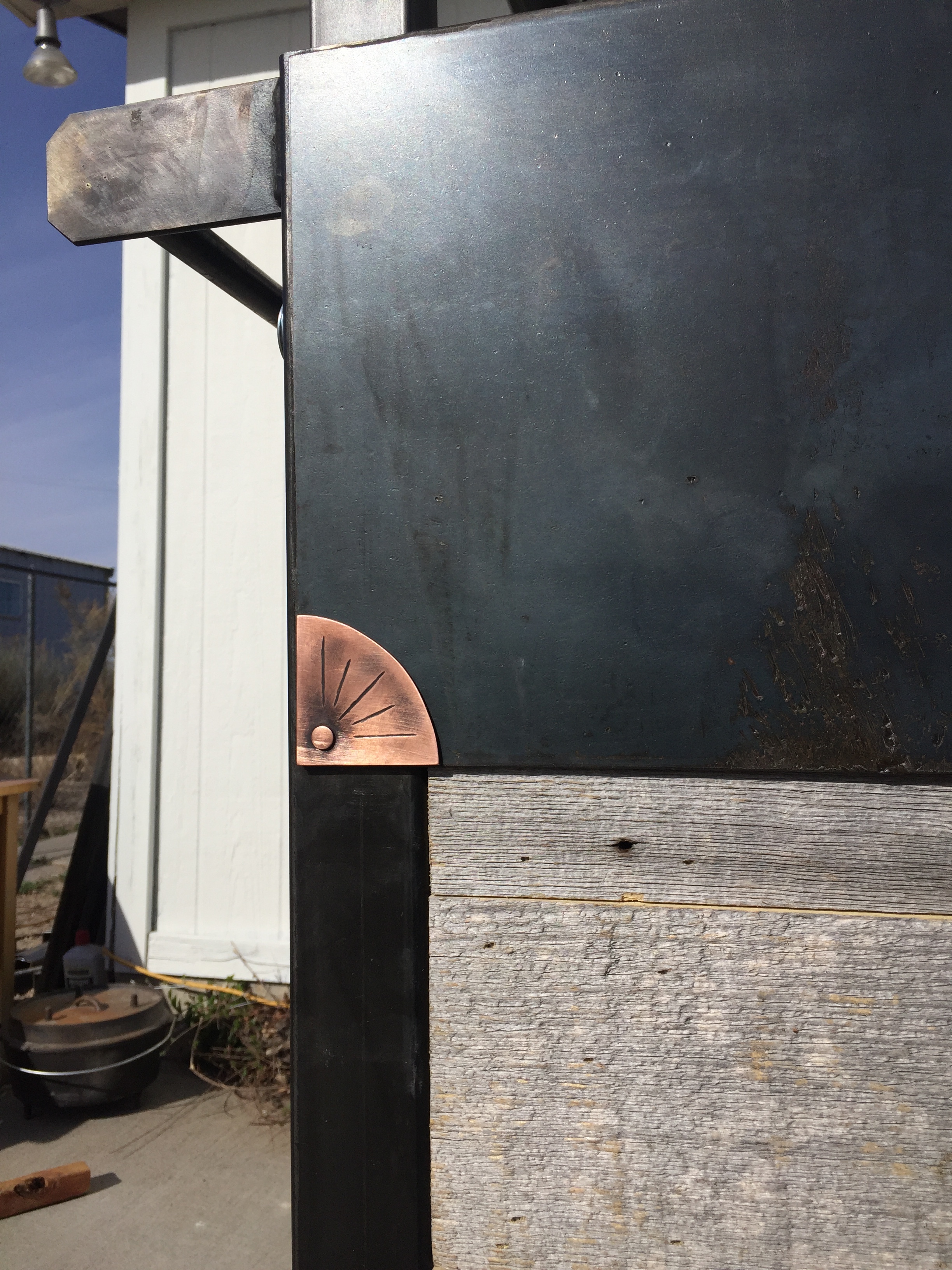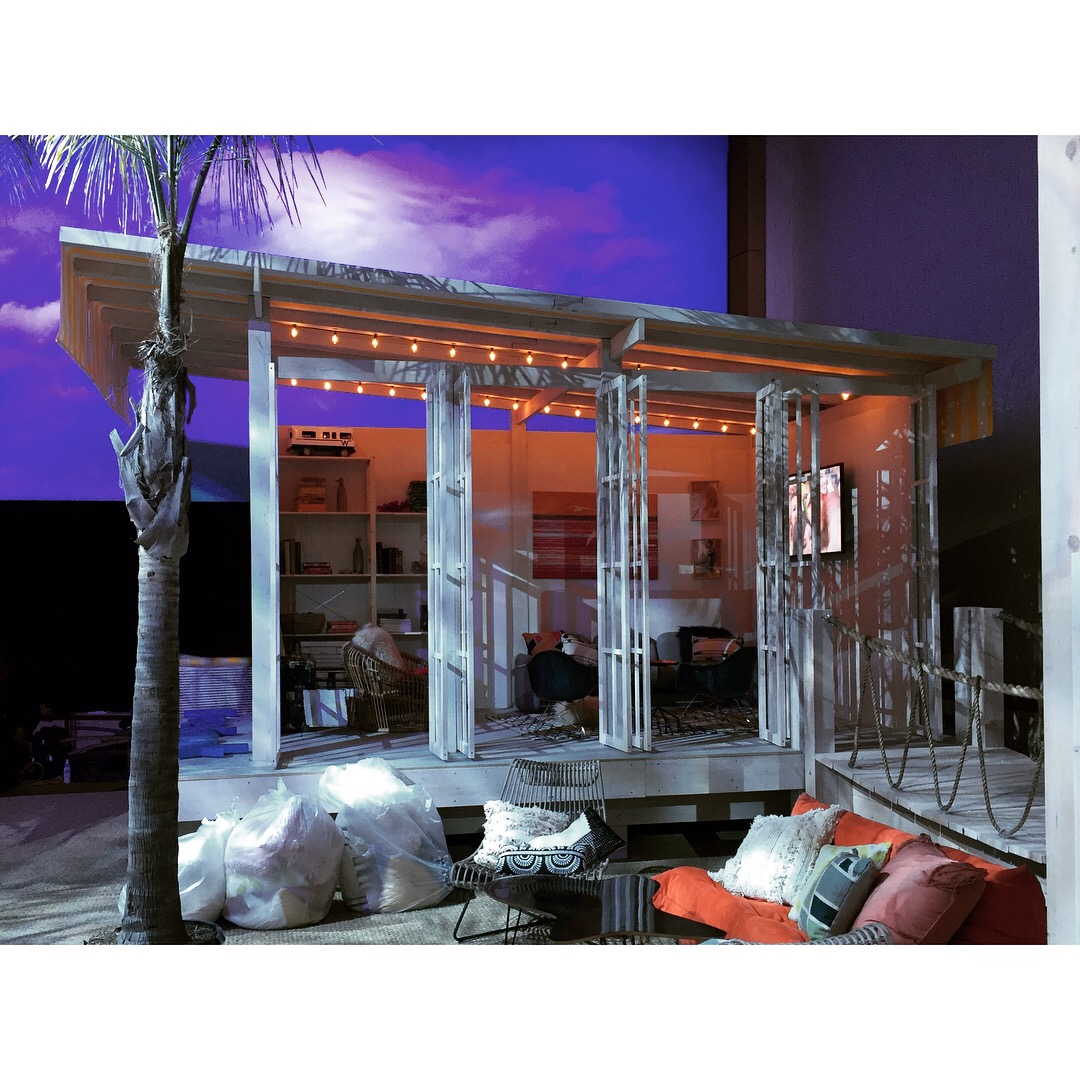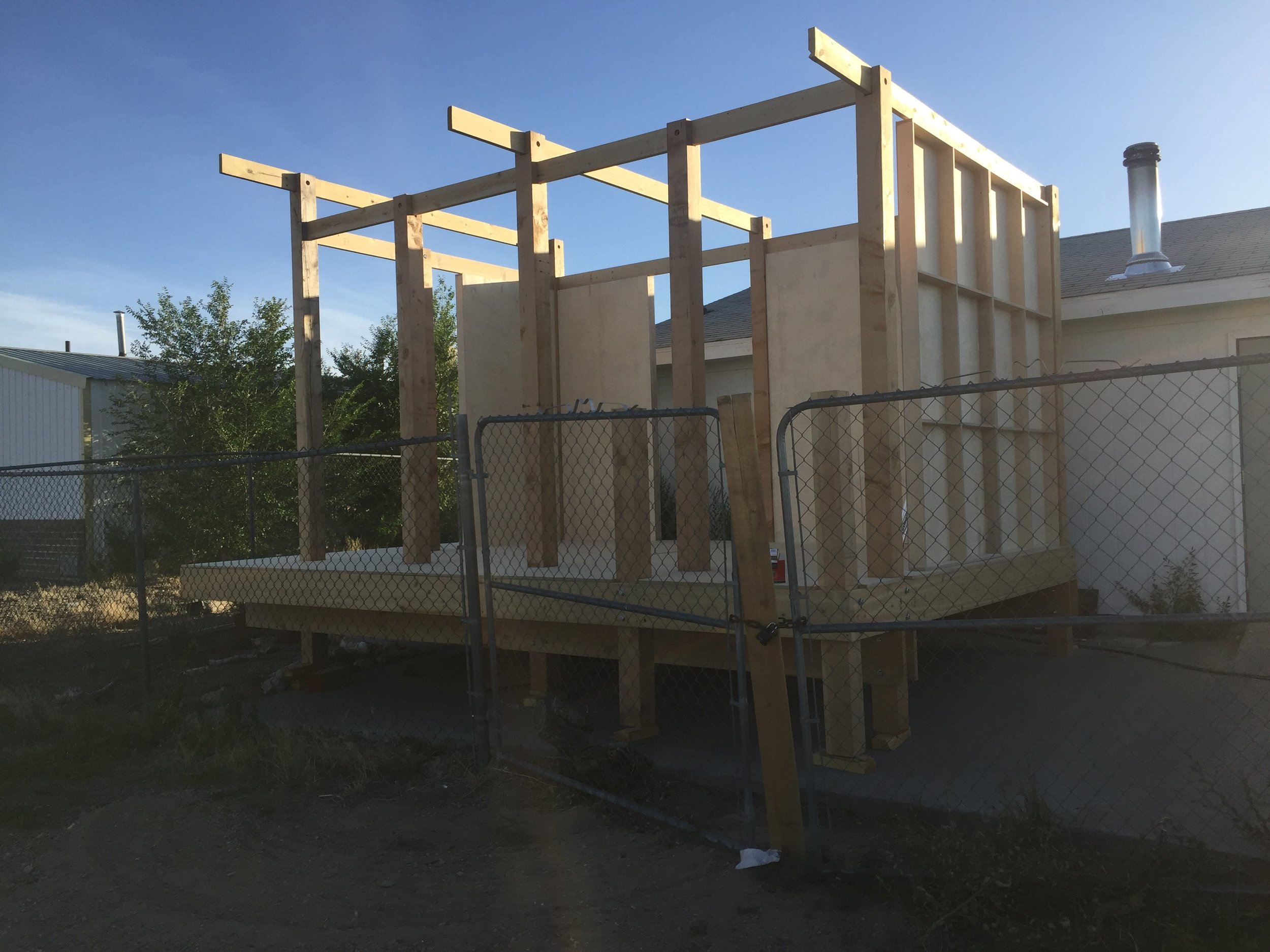 High West Bar Carts
Mobile bar carts for High West Distillery. Custom fabrication and production from designs by WOW Atelier.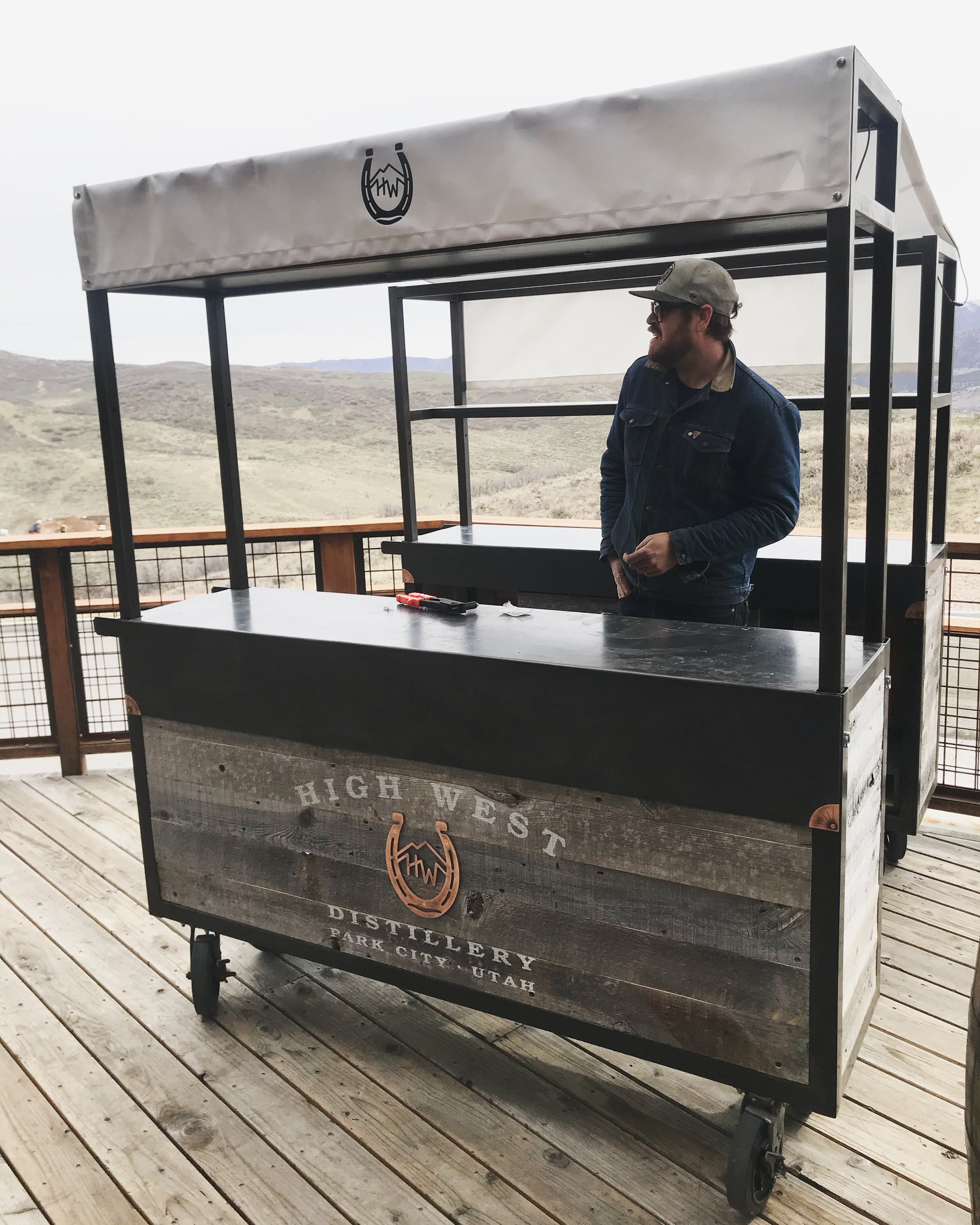 High West Bar Carts
Blackened steel, reclaimed snow fence, canvas canopy, hand-painted and cut copper logos, integrated battery powered LED lighting, ice wells, speed rail and custom cabinetry.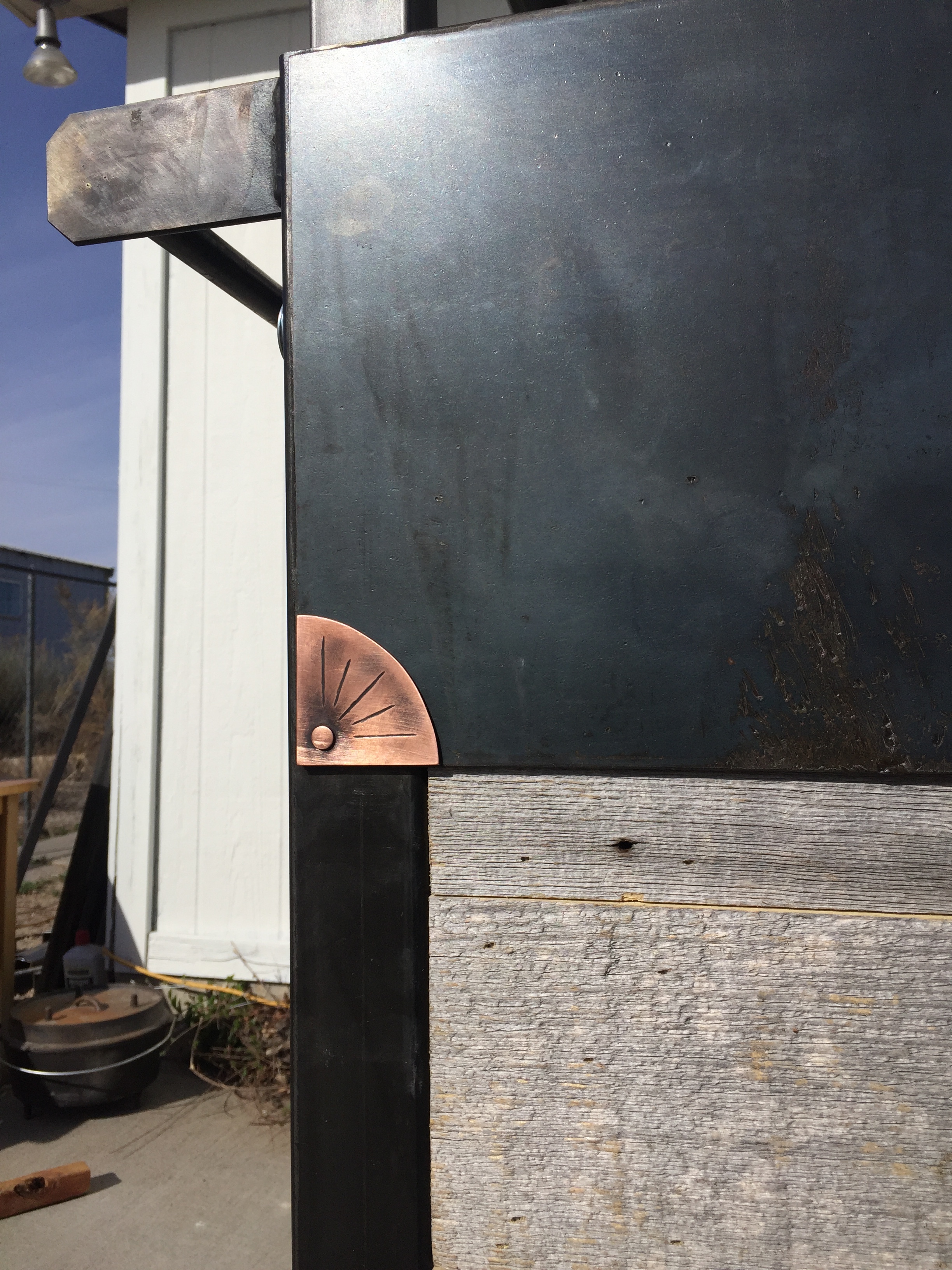 High West Bar Carts
Custom hand-made copper accents. (with Anna Evans of Mesa)
High West Bar Carts
Welded steel construction. The telescoping upper shelves are lowered for transport and raised at the venue for service.
Good Grammar Menu Boards
Welded steel track, pulleys, stainless cable, electric winch and cloth-covered movable letter boards. This sixteen foot long menu board is raised and lowered and by an electric winch; raised as the bar's menu board during the day, and lowered to lock the liquor shelves at night.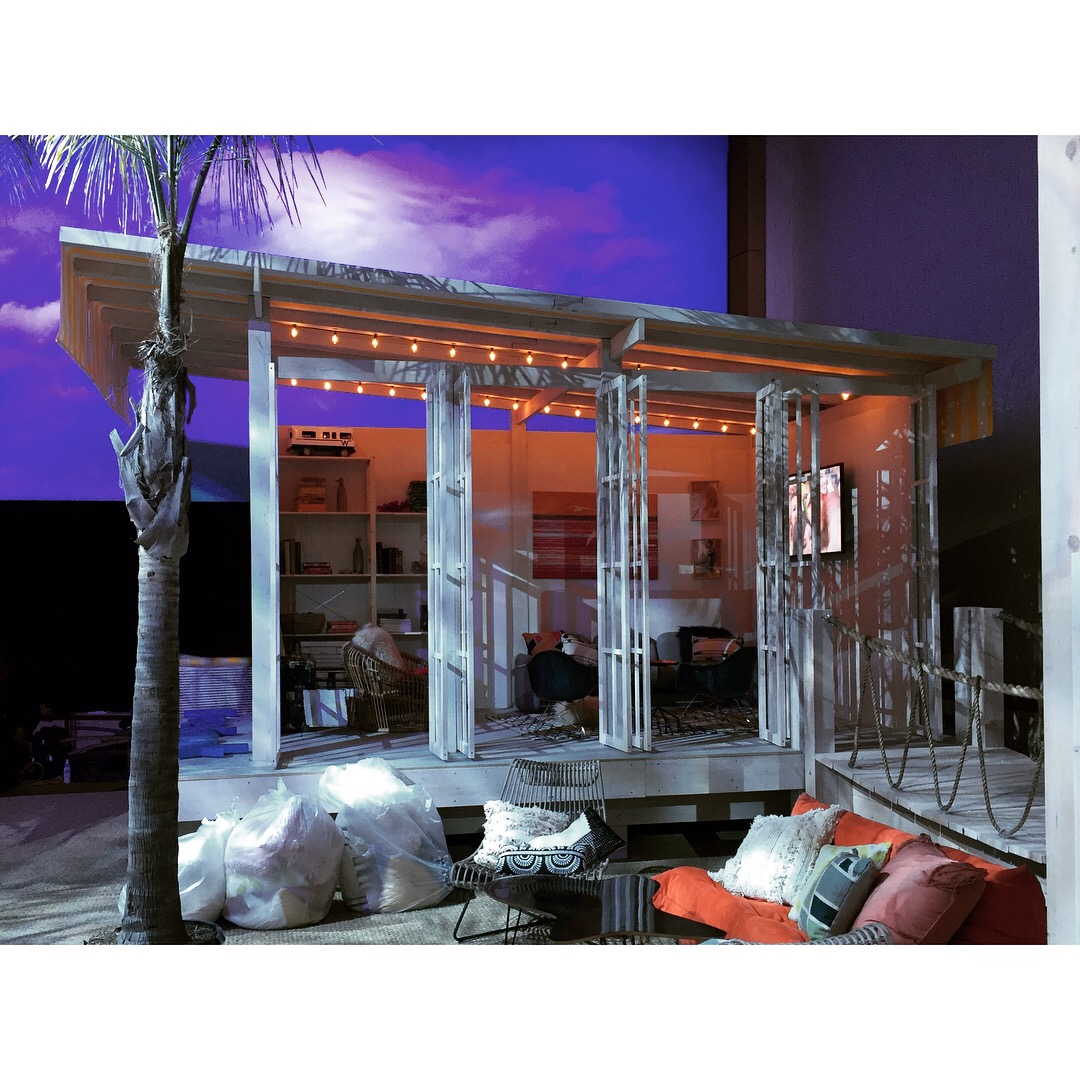 Facebook VidCon Cabana
Wooden beams, custom french doors, and canvas canopy. Built from designs by WOW Atelier, this cabana served as a creator's lounge for Facebook at VidCon 2018.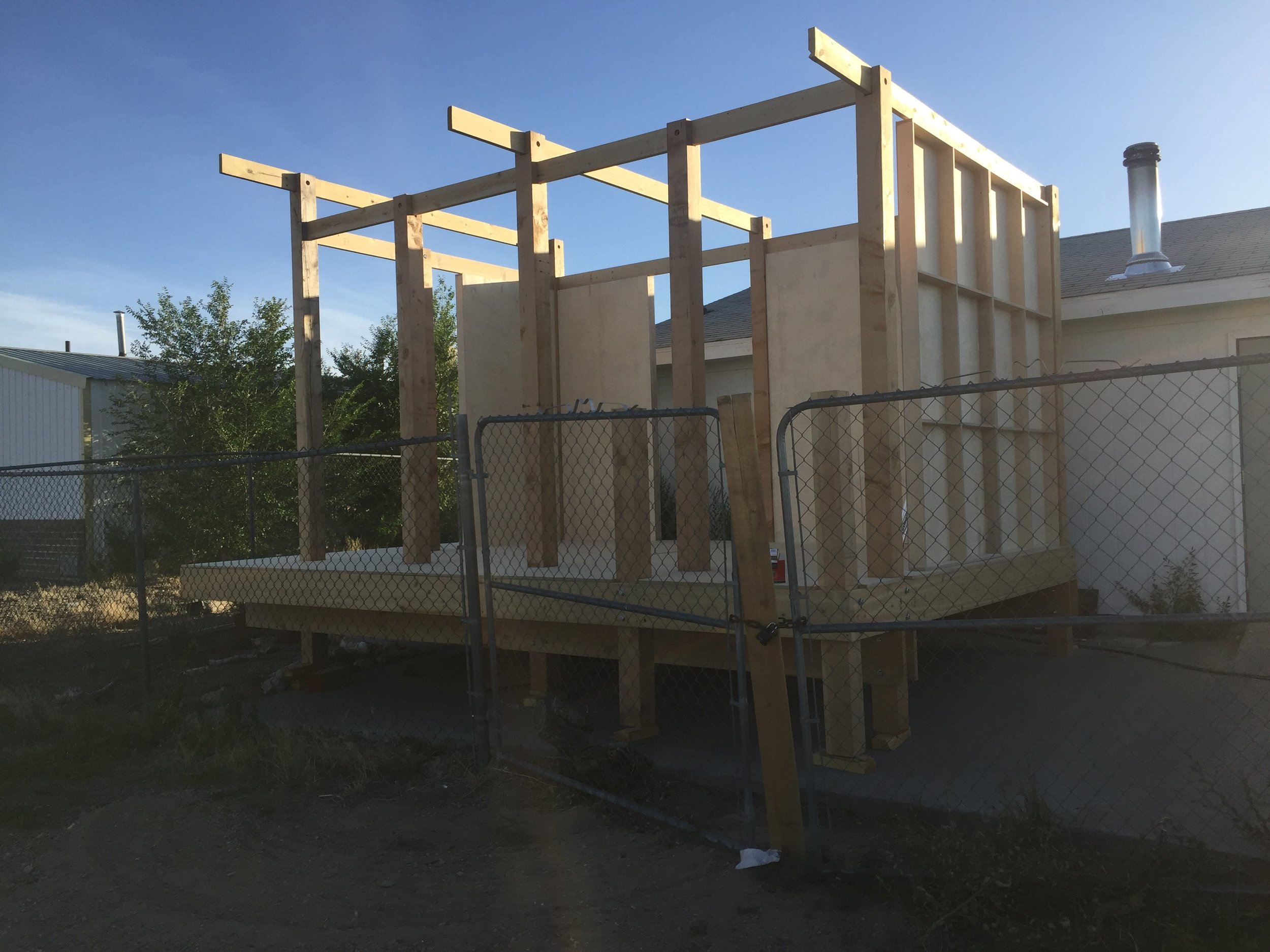 FACEBOOK VIDCON CABANA
Constructed at our shop in Green River, UT, this cabana was disassembled, transported to Anaheim, CA by truck and re-built inside the ballroom of the Hyatt Regency Orange County.